NASHVILLE, TN — What is your plan for this Saturday? No plan for you yet? Well, join the fun at Nashville Zoo at Grassmere as they are hosting a Caturday Celebration!
On July 31 from 10 a.m. to 4 p.m. Nashville Zoo will held an event for a Caturday Celebration in honor of their clouded leopards and tigers. During this event, there will be some special keeper talks, giveaways, crafts, and other activities to keep the fun going.
During this event, guests and visitors will be able to learn more about the clouded leopards and Sumatran tigers along with Nashville Zoo conservation efforts. The keeper talks will be divided into two sessions, at 11.30 a.m. for the clouded leopard and 2 p.m. for Sumatran Tiger.
Clouded leopards are native to the part of Southeast Asia as one of the rarest and most elusive from the world's cat species. Over the years, the leopards are facing threats of habitat loss due to palm oil plantation and production in most parts of Southeast Asia. Ever since 2000, Nashville Zoo has been committed to becoming part of the Clouded Leopard Consortium and Clouded Leopard Species Survival Plan®. Since 2009, more than 38 cubs have been born at the Zoo. They will continue in the conservation program for the future of clouded leopards.
Sumatran tigers are native to Indonesia and among the smallest subspecies of tigers. In the last 35 years, the wild Sumatran tiger population has fallen by 60% due to poaching and habitat loss that happened in the wild. In support of The Tiger Conservation Campaign (TCC), Nashville Zoo has been working to protect and grow tiger populations in their habitats and reducing habitat loss, poaching, and human/tiger conflicts that happen. Currently, they also took part in the Sumatran Tiger Species Survival Plan®.
If you are interested in the Caturday Celebration, in knowing more about the clouded leopards and Sumatran Tiger and their conservation program, make sure to come to the zoo on July 31. See you there!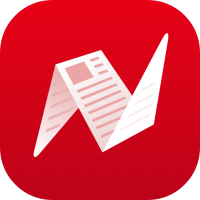 This is original content from NewsBreak's Creator Program. Join today to publish and share your own content.