NASHVILLE, TN – More than one thousand and seven hundred Tennessee educators took part in the 2021 Institute for CTE Educators from July 12 to July 16. This is the first-ever hybrid Institute for CTE Educators.
The program, which was initiated by the Tennessee Department of Education, provides over one hundred and sixty sessions. Educators also gain opportunities to deep dive into innovative insights as well as learning best practices in career and technical education pathways.
"Tennessee is committed to ensuring our students are ready for postsecondary success and the workforce, and this incredible response to the 2021 Institute for CTE Educators highlights this dedication by our state's educators," said Commissioner Penny Schwinn.
"Regardless of what pathway our students choose, it is essential to ensure they are given every opportunity in our classrooms to learn about career options and advance their skills. Thank you to the presenters, industry partners, and educators who made this conference a success," Schwinn continued.
The hybrid model provides a flexible schedule of sessions for participants and a wide range of learning opportunities and materials to explore. They serve a high volume of pre-recorded and live interactive sessions brought by the presenter of its field across the nation.
To enhance the effectiveness of the program, there were sixteen career clusters created. Within each cluster, these sessions were conducted with in-person-based mechanisms throughout the day.
Pre-recorded, live, and interactive session covers comprehensive materials of presentation such as programs of study, best practices, and virtual industry tours. The sessions also provide the chance to build networking with other educators through informal discussions on particular topics. There were also panel discussions with a selected group of panelists discussing crucial and specific topics.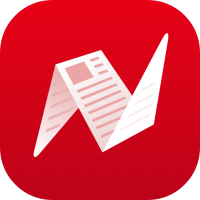 This is original content from NewsBreak's Creator Program. Join today to publish and share your own content.