NASHVILLE, TN — Vanderbilt's Faculty and Staff Hardship Fund was founded in 1994 to assist Nashville's Vanderbilt University faculty and staff facing temporary hardship and in need of financial support due to a significant life event.
The program only applies for temporary hardship and not chronic financial difficulties. The program aims to help the employee handle the stress during a financially challenging time, develop financial recovery plans and build economic stability.
In order to apply for the program, the applicant should meet the following criteria:
- Must be a full-time employee,
- Must have been employed at Vanderbilt for at least one year
- Not in a disciplinary status, such as on a progressive discipline or performance improvement plan.
The applicant can schedule a confidential appointment with a Work/Life Connections-EAP clinical counselor by calling 615-936-1327. The counselor serves as the liaison between the applicants and the Hardship Fund Committee.
The counselor will consult the Faculty and Staff Hardship Fund Committee to determine the eligibility requirements of the applicants and whether the award should be granted. The applicants will be notified should the committee accepted their applications.
The Faculty and Staff Hardship Fund is also open for those who want to donate to the program. The donation can be sent in several ways: cash or check, credit card (VUMC employees only), Kroger Community Rewards Program and payroll deduction (VUMC employees only). Participating in this program is a simple way for Vanderbilt employees to help their co-workers in crisis.
Find out more about the program and how to apply at: https://www.vumc.org/health-wellness/news-resource-articles/faculty-and-staff-hardship-fund.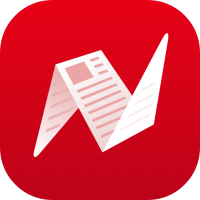 This is original content from NewsBreak's Creator Program. Join today to publish and share your own content.