NASHVILLE, TN — Many schools across the country are closing for summer, and states across the country are reopening the border. The rate of teens driving on the road will begin to increase as well. To keep the teen drivers safe, Ford Driving Skills for Life, has eight tips to keep them safe while driving this summer through a safe driving program for teen drivers.
The first and most important thing to do before driving is to wear a seat belt. One of the safest choices drivers and passengers can make while inside a car is to buckle up. For more than 14,000, lives were saved by seatbelts on a survey done in 2017. So Ford Driving Skills for Life encourages teens driver and their passengers to always wear a seat belt.
Second, limit passengers. Sometimes drivers get distracted from conversations of multiple passengers and peer pressure often leads to dangerous behaviors like speeding and recklessness.
Never drive when they are tired or drowsy. The National Sleep Foundation mentioned that drowsy driving is just as dangerous as drunk driving. Usually, this happens between midnight to 6 a.m.
Teen drivers should never drive while they are impaired. Based on a survey, almost 30 people in the United States die because of drunk-driving crashes every day.
Teen drivers should also avoid distractions, including listening to music or eating during driving. In the recent survey, nine people die from a distracted-driving-related motor vehicle crash every day, with six people aged from 16 to 19.
As they are not used to driving, reduce nighttime driving for teens. Inexperienced drivers and unfamiliar roads can result in a crash.
The construction zone is to be avoided if teen drivers do not want to get tickets. Moving over when there are emergency vehicles on the highway is also applied.
Lastly, to know the road, including road signs and driving laws. It is advisable to be familiarized with the road rules.
Parents' role in providing guidance in safe driving is important and empowers teens in practicing safe driving behaviors.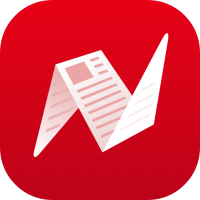 This is original content from NewsBreak's Creator Program. Join today to publish and share your own content.