NASHVILLE, TN — It's summer and also the perfect time to enjoy some seasonal summer fruits. Fruits are packed with nutrients and can be enjoyed in different ways.
Serving fruits to the families is not limited to just slices or juices, it can be made into several options to make fruits more appetizing for the family to enjoy this summer so kids will eventually eat their fruits.
Infused water is an easy start. Water combination with fresh summer fruits will make you love to drink and hydrate the body during summer. Try these combinations that offer some of the best freshness: watermelon and mint, strawberry and cucumber, cherry and lime, and raspberry and lemon.
Make a fruit smoothie bar and start grabbing your favorite summer fruits, and other nutrient-rich ingredients like spinach, coconut water, low-fat/fat-free yogurt, flax or chia seeds, soy milk, and spices and place them in a bowl. Let the kids create their own version of smoothies to bring out their creativity.
Freezing fruits might be the best way to enjoy them on a hot summer day. From sliced strawberries, apricots, grapes, to blackberries, the cool treat is a perfect snack to pop at home or on the go. To add flavor, put some berries or other fruits in an ice cube mold, then cover it with pure fruit juice and freeze them again until solid.
You can also use fruits to make some non-traditional pizza topping. Put some sugar cookie or oatmeal-based crust at home and decorated the pizza with some fruits, fat-free cream cheese, and non-fat vanilla yogurt for a healthier alternative. Toppings are not limited to just fruits, you can add whatever you like and make it a healthy dessert.
Those are some fun ideas to use seasonal fruits for some snacks during the hot summer days. Check back for more ideas on how to use fruits in other ways.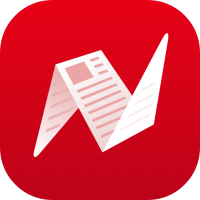 This is original content from NewsBreak's Creator Program. Join today to publish and share your own content.