NASHVILLE, TN — Summer means a day out in the sun, but do you know that even your kids' skin needs to be protected? Protecting skin from the sun's rays starts from young.
It's never too early to start applying sun safety tips, especially when it comes to preventing skin cancer, mentioned pediatric dermatologist at Monroe Carell Jr. Children's Hospital at Vanderbilt. Skin cancer happens to be the most common cancer found in the United States and the number continues to increase each year.
"Most skin cancers are caused by too much UV ray exposure and there's a lot that parents can do to protect their children," said Sharon Albers, M.D., assistant professor of Dermatology and Director, Pediatric Dermatology.
Albers offers the following tips for sun protection. Use SPF products of at least 30, and apply the product at least thirty minutes before going out. Make sure to always reapply every two hours of usage.
Infants, age 6 months and younger, should be kept out of the sun and wear protective clothing when going out. "It is not necessary to use any sunscreen or sunblock because they should not be exposed to the sun at all," said Albers. For children age 6 and above, it is important to apply sunscreen or sunblock thirty minutes prior to sun exposure.
Besides sunscreen, she also mentioned that wearing hats, long sleeve rash guards, and swim tights are important; and avoid being out from 10 a.m. to 2 p.m.
The simple slogan—Slip, Slop, Slap—can be an easy reminder for sun protection.
First, slip into clothing to cover the skin, then slop some sunscreen or sunblock and slap on a hat to protect the face. With two additional steps, slide on sunglasses and shade from the sun.
Albers also mentioned choosing the best sunscreen based on what you like and what you will use when it comes to application.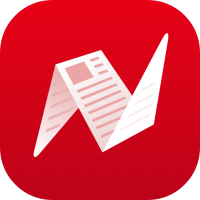 This is original content from NewsBreak's Creator Program. Join today to publish and share your own content.