NASHVILLE, TN — After a long year apart, OSDT has finally announced the upcoming LinkedIn Music City event that will be held on July 21 from 5:00 p.m. to 7:00 p.m. Join in with the community of Music City to celebrate togetherness, reconnect, as well as build new connections.
OSDT is excited to welcome the participants to reconnect and rekindle the passion that engulfs the Veteran's community of Music City. The participants can have vibrant moments by enjoying drinks, finger foods and quality conversation over two hours at the recently renovated event space of OSDT. This is a great opportunity for the participants to build networks and elevate professional careers. Feel free to share and invite friends and families to come along, as well as co-workers, job seekers and anyone else who could benefit from attending this event.
Reserve your space while it lasts. Tickets are free and available to purchase at the website.
OSDTN has served countless veterans. The organization aims to help chronically homeless Veterans and still continuing up to today while also helping Veterans find meaningful employment, empower them to be successful, and give them a hand up not a handout. OSDTN is currently making better changes to services that enable them to reach the Post 9/11 Veteran to overcome the homelessness increase expected in 2025 to 2030.
It is OSDTN's belief that if the organization can prevent Veterans' hardships by engaging to them early in their transition, find out what that Veteran wishes to accomplish, show them available Veteran benefits and how to access them, and help them find meaningful employment.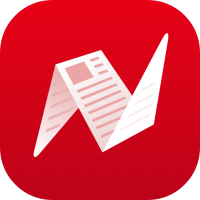 This is original content from NewsBreak's Creator Program. Join today to publish and share your own content.