NASHVILLE, TN — As employees often find work management quite unbearable and stressful to handle, program leaders play important role in managing the work environment and bring enthusiasm to the employees. Therefore the Program leaders certificate program is held in order to provide better knowledge and practice in implementing effective strategies in tackling down challenges that appeared in companies. This Program Leader Certificate is suitable for those who aim to better their programs and ensure their teams get the support needed.
This is Part 1 among three sessions of the Program Leaders Certificate, which is held on July 13 - August 10.
Part 1: Aligning Stakeholders with Program Mission & Objectives with Kia Jarmon
Tuesday, July 13, 2021 (9 - 3 p.m. CT)
The session provides support to enabling consistent stakeholder engagement necessary to the growth of an organization, varying stakeholder groups, including the community, staff, volunteers, board and funders, as well as identifying the difference between aligning an organization with its mission or creating unnecessary division. The session also enables program managers o effectively learn how to identify, engage and partner with stakeholders to build mutually beneficial results.
Learning Objectives:
• Define stakeholders, their role and best practices for effective communication.
• Analyze existing stakeholder groups and provide tools to strengthen the relationship.
• Identify resources to best connect with new stakeholder communities.
Kia Jarmon is the Agency Director for boutique communications and community engagement firm, MEPR Agency, a non-profit equity collaborative providing capacity-building support and leadership development to nonprofits led by people of color. Jarmon is also the co-leader of the Black Philanthropy Initiative in Nashville and a Collective Impact consultant with the Center for Nonprofit Management. Jarmon is also a trained Rule 31 Civil Mediator and navigates the interconnectedness and division of community, culture, crisis, and communication.
The program leader certificate can be attained once the participant must attend each session, in addition to three electives, to complete the certificate. Register your space at the website.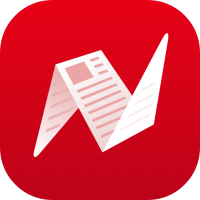 This is original content from NewsBreak's Creator Program. Join today to publish and share your own content.