NASHVILLE, TN — Summer is here, which means there are a lot of activities to join in from festivals, concerts, food events and many more. Head on to Nashville for the twelve food events currently happening, as they like to eat and celebrate food. Here are some of them.
1. Nashville Farmers' Market
This is an ongoing event. Visit Nashville Farmers' Market as they are open with local produce, meats, cheeses and more. For this summer, the Market House restaurants have special dining hours and menus limited to summer. Not just fresh produce, you could also find cooking demos, wine, beer and more at the Market. For more info, click here.
2. Nashville Scene's Burger Week
The Nashville Scene has partnered with several Music City to present Burger Week for burger lovers from July 13 - 19. During this event, restaurants will showcase their best of the American classics at discounted prices. This year's participating restaurants include Double Dogs, Fleet Street Pub, Germantown Pub, Burger Joint, Jack Brown's and more.
3. Goo Goo Summer Pop-Ups
Who doesn't love this classic dessert of Nashville? Currently, the Goo Goo Shop & Dessert Bar is closed for the summer due to a major transformation with plans to unveil the new experiential Goo Goo Chocolate Co. in September. But don't worry, you can still find the beloved Goo Goo Summer Pop-ups throughout the Music City from July 16 - 18, 24, 31, and August 28. To find out more, go here.
4. Music City Jerk Festival
On July 17, join Nashville's Annual Jamaican and Caribbean Food Festival. At this Festival, you can try authentic food and experience the culture from the Island at Riverfront Park this summer.
5. A Summer of Antinori
Each year, the Nashville Wine Auction bringing together wine enthusiasts and collectors to fund the fight against cancer. The Summer of Antinori will be held from July 23, August 20 and September 10, bringing a taste of Piemento at Giovanni Ristorante, an expression of Napa Vally at E3 Chophouse, and Toscana al Fresco at Johnny Haffner's Porch.
6. Red, White & Zoo
Enjoy the evening in Music City at the Red, White & Zoo on July 30 as you explore Nashville Zoo's exotic habitat while you enjoy wine tasting from around the world. There will also be live music, food, craft beer and spirits. Find out more about the event, here.
Those are the food events you can enjoy in Nashville. Join in for some fun summer days filled with food. Have fun!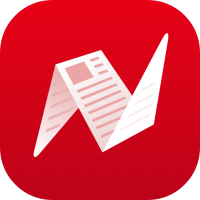 This is original content from NewsBreak's Creator Program. Join today to publish and share your own content.