NASHVILLE, TN — Siloam Health is a faith-based and volunteer-supported clinic for Nashville's uninsured, underserved and culturally marginalized community. The clinic serves patients who speak more than 70 languages from over 80 homelands.
Siloam Health is one of the front liners in providing opportunities for immigrants and refugees to manage health and social service systems, address the root causes of disease and strengthen their social capital.
Siloam Health began to serve the community once a week and only asked for a $2 contribution per visit in 1991. Since then, Siloam has grown into a health care organization that combines medical care, community health and student education.
Siloam started an official student education program in 2012 to train future health professionals. Siloam educates more than 50 students each year and partners with universities in Nashville, including Vanderbilt, Belmont, Lipscomb and Trevecca Universities.
Serving immigrants and refugees in Nashville is possible for Siloam with the help of medical interpreters who serve as volunteers. Siloam has volunteer interpreters to facilitate communication and overcome the cultural barrier with the patients.
Dennis Caffrey, a volunteer interpreter at Siloam Health, receives the 35th Annual Mary Catherine Strobel Volunteer Awards for his service. He serves as a Spanish Medical Interpreter volunteer at Siloam Health for more than ten years.
"It seemed like the perfect way for me to share my language and cultural skills while helping our non-English speaking neighbors deal with their health needs. That was by far the best decision I made since retirement," Caffrey said.
During the COVID-19 pandemic, the volunteer interpreters also help to educate immigrants and refugees regarding the virus. They also help the immigrants and refugees to administer the vaccines. Many immigrants and refugees choose to get vaccinated at Siloam Health clinic because they provide explanations in their native language.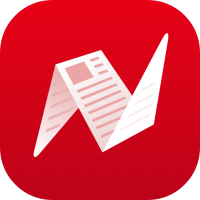 This is original content from NewsBreak's Creator Program. Join today to publish and share your own content.