LYNCHBURG, TN — The Tennessee Whiskey brand, Jack Daniel's, has been ranked as the Most Patriotic Brands in America, rising one spot since last year to #13, at the same time representing the only spirits brand on the list. Brand Keys' annual survey has been identifying American brands that represent the value of "patriotism".
Jack Daniel's was founded more than 150 years ago in Lynchburg, Tennessee. They are proud to be an American company that respects the country and the people for all.
"Every drop of our Tennessee Whiskey is crafted with pride here in the U.S., and we wouldn't have it any other way," said Matt Blevins, Jack Daniel's Vice President and Global Brand Director. As a brand, they are honored to be given this recognition alongside other influential brands in the country.
Jack Daniel's secured the thirteenth spot with American fashion brand Ralph Lauren—in between Apple and Twitter, ranked #12, and Harley Davidson and USAA, ranked #14.
The list was decided from a survey by Brand Keys, Inc. to a sample of 5,804 consumers in America. Within that list, they spread the survey to ages 16 - 65, balanced for gender and political affiliation, and taken from the nine U.S. Census Regions. The participants evaluate 1,172 brands that reflect the value of "patriotism." Brands were identified and ranked based on how they met the challenge of patriotism in today's market.
Jack Daniel's was officially registered to the U.S. Government in 1866. Jack Daniel's is known for their world-famous whiskey, such as Jack Daniel's Old No. 7 Tennessee Whiskey, Gentleman Jack Double Mellowed Tennessee Whiskey, Jack Daniel's Single Barrel Tennessee Whiskey, Jack Daniel's Tennessee Honey, etc. Now the brand can be found in more than 170 countries around the world and is recognized as the most valuable spirits brand in the world.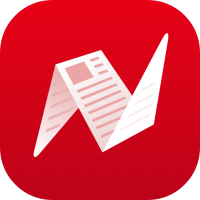 This is original content from NewsBreak's Creator Program. Join today to publish and share your own content.