NASHVILLE, TN — Want to grab tacos for breakfast, brunch or maybe lunch? Worry not! We have prepared the most favorite tacos in town for your reference.
1. Camion Chino
Opening hours: 4:30 p.m. - 8:30 p.m., Tuesday - Sunday
Location: 3900 Charlotte Ave Nashville, TN 37209
Loved by their customer, their most favorite tacos are mushroom tacos and steak tacos. They also serve other variant menus like pork buns, pork carnitas, eggplant bowl and hot chicken sandwich.
"10/10. I enjoyed the mushroom taco and the pork buns. So crispy and delicious and plenty of sauce- which is the best part. My husband enjoyed the wings and the fish taco. Portions were large and the prices are low. This is fine dining on a dime! Loved it and can't wait to go back!," - Mary on Yelp
2. Bakersfield
Opening hours:
4:00 p.m. - 11:00 p.m., Monday - Thursday
11:00 a.m.- 12:00 a.m., Friday - Saturday
11:00 a.m. - 10:00 p.m., Sunday
Location: 201 3rd Ave S Nashville, TN 37201
Fish tacos, mole tacos, hongos tacos, short rib tacos, bistec tacos, and many more! Explore various tacos in Bakersfield at reasonable prices.
"I love the selection of tequila and whiskey at this establishment. The bartenders are very knowledgeable and provided great insight in their selection. I've tried this place on a few occasions and each time were given great recommendations of new spirits to try. While that enough would be enough to bring me back. The food here is equally good and tasty. This is a must visit place when you are in Nashville." – Ben on Yelp
Opening hours:
11:00 a.m. - 9:00 p.m., Tuesday - Friday
10:00 a.m. - 9:00 p.m., Saturday
Location: 732 Mcferrin Ave Nashville, TN 37206
Mas Tacos Por Favor serves various kinds of tacos to fulfill your cravings. From pulled pork tacos, fish tacos, fried tilapia tacos, fried avocado tacos to tilapia tacos—anything you want all in one place, at affordable prices!
"I'm new to Nashville, but this is one of my favorite places I've tried so far -- hands down. FIREEE tacos, specifically love the fried avocado and the elote! And don't sleep on the chicken tortilla soup -- so damn good. Oftentimes run into a line (as they're only accepting orders from the takeout window) but it goes quickly and is totally worth the wait." –Samantha on Yelp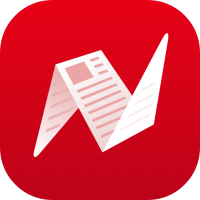 This is original content from NewsBreak's Creator Program. Join today to publish and share your own content.