NASHVILLE, TN — Parents and caregivers want to give the best for their children. They would give everything, including working multiple jobs to keep food on the table, sacrificing their own needs or simply giving their free time to spend more time with the little ones.
One of the important steps is instilling in the little ones the love of reading. But during those early years, babies and toddlers cannot read for themselves. They tend to invest their energy in other things and are simply not interested in reading a book.
There are plenty of ways to get babies and toddlers reading-ready for school and life. Nashville Public Library has some tips to help to make the most of the reading time every day.
Have a little chat
When it comes to literacy, the end goal is to pull meaning from words, place them in context, and use them to communicate. The simplest and most effective way is to hear them spoken.
Babies and toddlers love to mimic whatever the adult is saying. They have the amazing capacity to pick up a language quickly, and talking is the perfect way to teach them new words. Talk to them about anything — from colors and shape, stories from your work today, or anything — children will start to hear words, mimic them and forming context along the way.
Strike up the band
Singing is also one of the best tools to teach children to read. It slows language down, allowing them to pick up the sound and individual syllables. Parents can sing about anything from the Nursery Rhymes to make-up songs or songs on the radio.
Make sure to slow down as you sing so that children can catch every sound and every word. Parents can also clap so kids will learn to enunciate syllables and feel the rhythm.
Write this down
The little arts and crafts project the kids made at daycare is an essential part of learning. Writing is a key component of literacy, and when they are making marks, they start to improve their writing.
Kids learn how to construct letters from lines. Just let the kids write about what's interesting for them, it might only appear as scribbles, but they'll improve.
Take time for playtime
When kids are playing, they are not just having fun, but at the same time, they are learning about their own world. They investigate toys to understand how they work, use objects in new ways, discover ways to combine them and explore concepts through storytelling. Research also shows that kids use more sophisticated language during their playtime than at any other time of the day.
Besides literacy, playtime is a critical component in a child's social or emotional development. Playtime is when they learn about and practice concepts like sharing problem-solving and critical thinking.
Read every day
Even though children may not be able to read for themselves, that doesn't mean they don't enjoy listening to parents reading to them. Children usually tend to focus on what their parents are saying. Aside from language, reading to kids also sets an example that they would like to follow. For example, by turning the pages of a book, they'll be curious about what adults are doing, and in the end, they'll make a critical connection.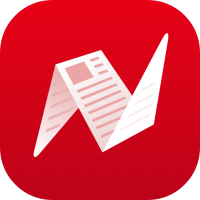 This is original content from NewsBreak's Creator Program. Join today to publish and share your own content.