NASHVILLE, TN — Food culture is so diverse now that you can enjoy food from another country near you. Are you craving for Chinese food? If you haven't decided on a restaurant, we've got you four of the most reviewed local restaurants in Yelp.
Lucky Bamboo China Bistro is located at 5855 Charlotte Pike. They're open on Monday, Wednesday to Sunday from 11 a.m. to 9 p.m., and Friday and Saturday to 10 p.m.
They are also the only authentic Sichuan and Cantonese restaurant in Nashville. They have dim sum, noodles, fried rice, Peking duck, General Tso's Chicken, as well as cold and hot classic Sichuan dishes.
"Love love love Lucky Bamboo. We have ordered take-out, eat-in, and pick-up. Each time it has been great … We got Cumin lamb, Chongqing spicy chicken, Mongolian beef, and some other dishes. All were fantastic and the Cumin lamb became a staple … We dined in for Dim Sum on Easter and now this place is our Holiday tradition … It's all so good. It's the best Chinese food in town. Ignore the haters here on Yelp, a good Chinese restaurant doesn't have a flashy exterior. They are understated, and focus on making great food." — Megan H. on Yelp.
Located in 536 Thompson Ln., The Eastern Peak is ready to serve customers from Monday to Thursday, 11 a.m-9.30 p.m., Friday-Saturday, 11 a.m.- 10 p.m. and Sunday, 11 a.m.-8.30 p.m.
The restaurant serves Asian Fusion, Sushi bars and Thai food, including Orange Chicken, Pad Thai, spring rolls, curry and various sushi rolls.
"Phenomenal food!!! I ordered the lettuce wraps, spring rolls, and crispy pork combo! I also ordered a drunken noodle to take home. To my surprise, I finished all my food because it was just that good! I wasn't that hungry where I thought I'd finish my plate, but the food is absolutely unreal. I highly recommend." — Sam N. review on Yelp.
3. Meet Noodle
Meet Noddle is located at 2121 Belcourt Ave. It is open every day from Monday to Sunday from 11 a.m. to 10 p.m. They offer a wide selection of noodle dishes and classic Chinese foods.
They have Chongqing Noodle, shrimp wonton noodle soup, varieties of classic and traditional Chinese appetizers like dumplings, pork buns, salad takoyaki and even Boba Tea.
"I was so happily surprised with my experience here today! I can't remember which bowl my boyfriend ordered, but I did the build your own bowl with Tom Yum Goong broth, Chong Qing noodles, shrimp, mussels, squid, broccoli, & bok choy with a 2 out of 3 level heat, and absolutely loved the broth and shrimp the most as well as their specialty chili oil mixture! All of our food also came out so quickly, we were very pleasantly surprised! Our total came out to ~$42. Basically, lovely food, wonderful & quick service, pleasant small owned business, and definitely worth having a meal there (: We'll 100% be coming back!" — Mikaila D. review for Meet Noodle in Yelp.
4. Tànsuŏ
Tànsuŏ is located at 121B 12th Ave N. It is open only for a relatively short window of time on the days it is open — Wednesday-Thursday. 5-9 p.m. and Friday-Saturday from 5-11 p.m.
They specialize in the General Tso's chicken, Peking duck, dim sum, prosperity salad, fried rice and baos.
"We have waited to go to Tansuo for months because they had to close temporarily for covid. They opened back up a week ago. The environment is really beautiful and upscale. The service was fantastic! We ordered the Crab Ragoon as an appetizer and honestly, it was our favorite!! So good!! For the entree, we had General Tso and Lobster Fried Rice. Both wonderful! For the 3, we brought home enough leftovers for a full meal at lunch tomorrow. Entrees are huge!!" — Tiffany S. review for Yelp.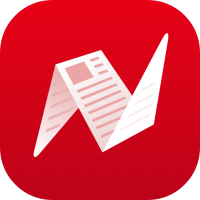 This is original content from NewsBreak's Creator Program. Join today to publish and share your own content.