NASHVILLE, TN — Lipscomb University's College of Education was one of 13 Educator Preparation Programs to receive Grow Your Own, or GYO, competitive grants to form state-recognized Grow Your Own Partnerships. This aims to increase access and remove barriers to the teaching profession, as well as to fill shortages in critical subject areas. The news was announced by The Tennessee Department of Education (TDOE) this week.
Ten cohorts of teacher assistants, totaling 210 individuals from Metro Nashville Public Schools, Clarksville Montgomery County School District and the Hamilton County and Williamson County school districts are able to enroll in the College of Education's teacher preparation programs through $1 million grants awarded to Lipscomb University.
The grant is specifically to help teacher assistants earn their teaching licenses, with an endorsement in special education and English Language Learning, or ELL, to help fill shortages in those areas across Tennessee, as well as their master's degree. Furthermore, Lipscomb University's College of Education is collaborating with the Nashville Teacher Residency on another GYO grant to prepare teachers for their ELL endorsement.
The Grow Your Own competitive grant supports collaborations between Educator Preparation Providers, or EPPs, and Local Education Agencies to provide innovative, no-cost pathways to the teaching profession. This is by increasing EPP enrollment and increasing the supply of qualified teachers. Grow Your Own competitive grants are $100,000 each, with the TDOE awarding a total of $4.5 million in new funds this summer.
The grant awarded this month supplements the $200,000-grant awarded last October. These grants are to expand its existing Grow Your Own partnership with Tennessee's Clarksville Montgomery County School District, which began in 2019.
Previously, forty six CMCSD teacher assistants were able to earn their K-5 teaching license with a special education endorsement and their master's degree through GYO grants. Lipscomb's College of Education will now be able to serve an additional 210 teacher assistants as a result of this new grant.
By providing funds to cover all selected participants' tuition, textbooks and fees, this grant opportunity removes barriers to the teaching profession. Furthermore, the number of qualified teachers will increase through the GYO collaborations. This collaboration focuses on in-demand licensures by providing participants with a no-cost education that results in dual licensure or initial licensure with additional endorsement. It includes grade or subject certification and special education or English Language Learners certification.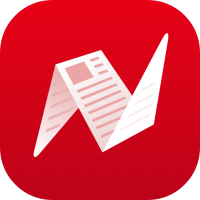 This is original content from NewsBreak's Creator Program. Join today to publish and share your own content.