NASHVILLE, TN — In the end of June, Hands on Nashville will conduct a voluntary program to help local tornado victims move their belonging to the new renovated home.
Hands On Nashville is actively working with a number of organizations in Davidson and Wilson counties to assist families who were affected by the tornado in March. Residents are currently in need of assistance moving in and out of their homes as building projects take place.
If you want to participate in helping the victim of the tornado, there will be two sessions on June 30:
1. From 9:00 a.m. to 12:00 p.m.
You are going to help moving the boxes and furniture of the victims from onsite storage into their newly rebuilt house.
2. From 1:00 p.m. to 3:00 p.m.
You are going to help moving the boxes and furniture of the victims from their previous home to onsite storage.
This program needs people who are physically capable of loading and unloading stuff, sorting victim personal belongings and on-property waste of various sizes and weights by hand and hand-truck. Those items must be load to or unload from PODS, residences, trucks, dumpsters and other locations. Wearing comfortable footwear is important, because there will be uneven landscape.
The volunteers are required to be able to lift up-to 50 lbs stuff in repetition. Therefore, basic moves like walk, stand, bend, twist, kneel, crouch and other moves should not be a problem for those who volunteering. Also, please note that the dress code is casual business, neat but fine to get dirty.
Due to the pandemic, they're doing everything they can to keep COVID-19 from spreading to themselves, each other and the society. Volunteers must follow COVID-19 Safety Protocols, that include taking body temperature, answering a few COVID symptom and contact questions, wearing mask at all times, and maintaining a 6–10 feet of social distance from the start to the end of each session.
Hands On Nashville wishes everyone will come out and help with one of their fantastic partner groups as Nashville begins to reopen. With that being said, they understand that everyone has their own sense of safety when it comes to being out in the public during the ongoing pandemic. If anyone visit a project and feel insecure, please inform the on-site representative and HON because every input is important. They will try to ensure everyone's safety while solving critical community needs.
Visit their website for more information regarding the volunteer.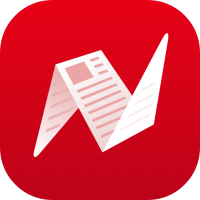 This is original content from NewsBreak's Creator Program. Join today to publish and share your own content.