NASHVILLE, TN — Dr. L. Gregory Jones, the new president of Belmont University, isn't doing things slowly. Rather, Dr. Jones and his wife, the Rev. Susan Pendleton Jones, are utilizing their first day in office to have an immediate impact on campus and community leaders by holding a full day of meetings and talks across the city, all of which introduce his inaugural year's theme, "Let Hope Abound."
Visits with Tennessee Governor Bill Lee, Nashville Mayor John Cooper, Metro Nashville Public Schools Director Adrienne Battle, CMA CEO Sarah Trahern, Organized Neighbors of Edgehill Director Brenda Morrow, Vanderbilt University Chancellor Dr. Daniel Diermeier, HCA Healthcare executives Sam Hazen, Mike Cuffe and Cathryn Rolfe,staff at non-profit partner, The Store, and a number of the local church and other faith leaders are among the scheduled meetings for the day.
Jones started his first day on the job with a visit to Bongo Java, a famous neighborhood coffee shop, before joining Belmont teachers and staff for a morning prayer session in the school' iconic Bell Tower. The ceremony established the tone for his presidency and painted a vivid picture of the kind of university he wants Belmont to be.
Jones, who is known for his entrepreneurial leadership and fundraising skills, is concentrating his initial efforts on strengthening his leadership team, pursuing development opportunities with Belmont's newly announced Thomas F. Frist, Jr. College of Medicine, and fostering an interdisciplinary culture at Belmont that will result in innovative and transformative initiatives for the campus and community.
The Presidential Succession Committee, which consisted of members of Belmont's Board of Trustees, faculty, staff and alumni, overwhelmingly nominated Dr. Jones for the position.
More than 775 campus stakeholders—students, faculty, staff, parents, alumni, Board members and community members—participated in a poll on the traits and experience most needed for Belmont's next president, which influenced the Succession Committee in their selection.
Dr. Greg Jones was the dean of Duke Divinity School from 1997 to 2010, and then again from 2018 to last month. Between 2010 and 2018, he worked at Duke University as vice president and vice provost for global strategy, as well as Baylor University as provost and executive vice president.
He has also worked as an advisor and strategist for a number of foundations and educational institutions in the United States and Armenia.
Jones strengthened the School's financial trajectory, diversified the faculty and staff and led a strategic planning process that engendered great enthusiasm for the school's future, all while setting new records for gifts to the Annual Fund and the Divinity School overall during his time at Duke Divinity.
In addition, he is a senior fellow at Leadership Education, which he founded, and a senior fellow at Duke University's Fuqua-Coach K Center on Leadership and Ethics. He is passionate about reshaping cultures within and across enterprises. He also created the phrase "traditioned innovation" to describe how he reframes complex challenges in order to capitalize on major opportunities.
Jones is a gifted speaker and the author or editor of nineteen books, including Navigating the Future: Traditioned Innovation for Wilder Seas (with Andrew P. Hogue), which outlines his perspective on traditioned innovation as "a habit of being and living that cultivates a certain kind of moral imagination, shaped by storytelling and expressed in creative, transformational action."
Christian Social Innovation; Forgiving as We've Been Forgiven: Community Practices for Making Peace (co-authored with Celestin Musekura); Resurrecting Excellence (co-authored with Kevin R. Armstrong); and the widely regarded Embodying Forgiveness are among his other publications. He is an ordained United Methodist clergyman who has written over two hundred essays for various publications.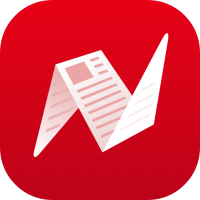 This is original content from NewsBreak's Creator Program. Join today to publish and share your own content.