NASHVILLE, TN — With a ribbon-cutting ceremony and celebration, Belmont University Athletics formally opened the Crockett Center for Athletic Excellence last month.
Belmont President, Dr. Bob Fisher, Director of Athletics Scott Corley, and Board of Trustees Chairman, Marty Dickens, all spoke to a crowd of Belmont student-athletes, alumni and visitors.
The Crockett Center for Athletic Excellence will be the major training facility for Belmont's nationally-ranked men's and women's basketball and volleyball programs, complementing the Curb Event Center's existing game day facility.
The two-story, 45,000-square-foot facility includes athletic training and strength and conditioning space, a video studio with theatre-style seating, locker rooms, coaches' offices, conference rooms, equipment rooms and team lounge areas, in addition to two full basketball and volleyball courts.
The Crockett Center connects to the University's recently completed tennis facility and is the latest proof of Belmont's remarkable development within NCAA Division I athletics. It is named after local businessman and former owner of Franklin American Mortgage, Dan Crockett.
"This is a historic day for our University and athletic program," Fisher said. "The Crockett Center for Athletic Excellence serves as a magnificent centerpiece to bridge the proud history and exciting future of Belmont Athletics. Dan is a visionary who understands and values how college athletics can shape a young person's character and empower them with the drive, persistence and discipline needed to succeed in any chosen career.
"I am so honored and grateful for Dan's continued generosity to Belmont, this being the latest example in providing student-athletes resources to thrive academically, athletically and spiritually."
Crockett graduated from Lambuth University after being a brilliant two-sport athlete (football and baseball), and went on to work for a small, failing mortgage broker in Brentwood, Tennessee. The firm's proprietors wanted out of the business in 1994, so they offered Crockett the chance to buy it.
He became a business owner at the age of 26, renaming the company Franklin American Mortgage and setting a goal to become a Top 20 lender. Franklin American was sold to Citizens Financial Group in 2018. Crockett's daughter, a rising sophomore at Belmont, is a previous member of the Belmont Board of Trustees.
The Crockett Center gives many benefits to the schools' athletic teams. Belmont women's basketball had a historic season in 2020-21, winning the program's first NCAA tournament game on March 22 against fifth-seeded and No. 13 ranked Gonzaga. The Bruins' 21-6 season was their sixth in a row with 20 or more victories, and their win in the OVC Tournament Championship on March 6 was their fifth in six years.
Belmont's men's basketball team, who won the OVC Regular Season Championship and the DC Paradise Jam with a 26-4 record, will benefit from the new facilities as well. This past season, the Bruins received votes in the national Top 25 poll for eight straight weeks (January 11-March 1), and ESPN.com, The Athletic and Stadium have put them among the national "first-look" Top 25 for 2021-22.
Adding more to the list, Belmont's volleyball and tennis teams are also among the people who will benefit greatly from the presence of The Crockett Center for Athletic Excellence.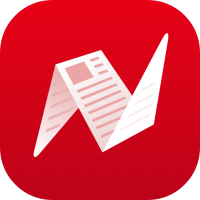 This is original content from NewsBreak's Creator Program. Join today to publish and share your own content.