NASHVILLE, TN — Community Resource Center is now in need of voluntary help in supporting their hygiene kits program. The committee is opening opportunities for colorers, doodlers, painters or any interested participants with enthusiasm to take part in making encouraging notes/cards/drawings/ for the neighbors to be included in the hygiene kits.
The submissions should meet the following requirements. Do not include candy, food, glitter, or confetti to the notes/cards/drawings. Avoid attaching personal information (last names, emails, contact information, etc.) for those under 18.
The participants are also advised to avoid excessive religious themes in their submission since the committee is dealing with diverse communities and want to make them feel welcomed.
The program will lasts during the summer season. Artworks and submissions should be sent via mail to:
CRC Warehouse- 218 Omohundro Place, Nashville, TN, 37210
The Getalong - 700A Fatherland Street, Nashville, TN, 37206
The Hygiene kits is a program of Community Resource Center that aims to provide the community with customs hygiene kits that meet the community's needs. The kits are divided into four types, which are:
Senior Kits, which include playing cards, spray bottle, concentrated cleaning product, toothbrush, toothpaste, soap/body wash, shampoo, laundry soap and Kleenex.
Teacher PPE Kits, which include Face Shield, Masks, Hand Sanitizer, Sanitizing Wipes and Lotion.
Family Hygiene Kits, which include cleaning supplies, toothbrushes, toothpaste, laundry soap, bars of soap, shampoo/conditioner, paper products and more.
Students Hygiene Kits, which include socks, laundry soap, shampoo, bar of soap, toothbrush, toothpaste, deodorant and more.
Visit the Community Resource Center Nashville website to see how you can contribute more to the community.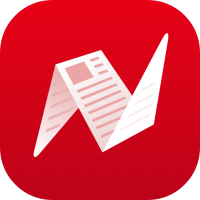 This is original content from NewsBreak's Creator Program. Join today to publish and share your own content.