NASHVILLE, TN — Governor Bill Lee and Commissioner of Tennessee Department of Economic and Community Development Bob Rolfe announced on June 17 that Helen of Troy Limited would establish their new distribution operations in Fayette County, expecting to create 350 jobs.
"These 350 new jobs will provide tremendous opportunities for West Tennessee's skilled workforce. I thank Helen of Troy for choosing Tennessee and am confident that they will find great success doing business in Fayette County," said Governor Lee.
The Bermuda-based designer company is also a developer and worldwide marketer of consumer brand-name housewares, health and home, and beauty products. With the establishment of new distribution operations in Fayette County, the company intends to develop a two million-square-foot facility with state-of-the-art automation and direct-to-consumer fulfillment capabilities at Hickory Withe Road and TN-196 in Gallaway.
"Helen of Troy is a global consumer products company with a portfolio that includes some of the world's best-known brands, and its intention to create 350 new jobs will place them as one of the top three employers in Fayette County. Thanks to the work of TDOT and the completion of the new exit on I-40, hundreds of residents in Fayette County will have access to hundreds of outstanding family-wage jobs," said Commissioner Rolfe.
The new facility is being designed and built specifically to house the company's housewares segment operations, including its OXO and Hydro Flask brands. Construction is expected to commence in July 2021, with anticipated completion by the end of calendar 2022.
"We are very excited to join the Gallaway community, and greatly appreciate the work by leaders in the city, Fayette County, and State of Tennessee to make this project feasible. We look forward to providing high-quality job opportunities for many years to come in the new state-of-the-art facility we are building," said Helen of Troy chief executive Julien R. Mininberg.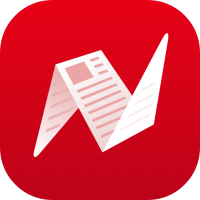 This is original content from NewsBreak's Creator Program. Join today to publish and share your own content.