NASHVILLE, TN — Governor Bill Lee, Department of Economic and Community Development Commissioner Bob Rolfe and NIC Global officials announced on June 4 that the sheet metal fabrication company would be expanding its operations in Gallatin.
"When companies choose to expand in Tennessee, it underscores our state's business-friendly climate and highly-skilled workforce. We're grateful to NIC for its continued investment in Gallatin and for these new jobs created for Tennesseans," said Governor Lee.
NIC Global, headquartered in Washington, specializes in mechanical and electromechanical assembly, expert sheet metal fabrication and global sourcing of metal and plastic components. The newly sanctioned project will have the company invest $2 million in Gallatin and add 28 new jobs in the city.
"Since choosing to locate our second manufacturing facility here in 2004, we have emerged as an industry leader in quality and innovation. Our Gallatin, Tennessee Team has been a cornerstone of our success and we are excited to continue investing in our Team and community. We are especially appreciative of the ongoing support from the City of Gallatin, Sumner County and State of Tennessee Chambers and Economic Development teams," said Troy Wood, NIC Global vice president.
The investment will add new fabrication equipment, special error-proofing systems and upgrades to its powder coating capabilities. NIC Global currently has 200 employees at its Sumner County operations, located at 501 N. Belvedere Drive in Gallatin. The company will be adding 26,000 square feet of additional manufacturing space to support new programs.
Over the course of five years, the Tennessee Department of Economic and Community Development has initiated nearly 15 economic development projects in Sumner County, creating more than 2000 job commitments and $1 billion in capital investment.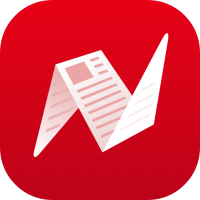 This is original content from NewsBreak's Creator Program. Join today to publish and share your own content.