NASHVILLE, TN — FiftyForward, an organization that supports seniors, shares its thought about 2020. In general, FiftyForward thinks that 2020 is the year that we all would love to forget.
Related to the pandemic, 2020 was the year when COVID-19 began to spread worldwide. It marked the start of new challenges for everybody, both emotional and physical, and the year taught everybody the essential things in life. Many people lost their family and kin, whether COVID-19 related or not, lost jobs, livelihoods, as well as the mental state that started to crumble,
Lockdown in the middle of March forced many people to work remotely. This showed us just how important the essential workers around us. Those who work in hospitals, groceries, firefighters, police and many other in-person service-related workers, they never stop even in a raging pandemic.
Restaurants delivered take-outs more than ever and quarantine pods were made with family and friends so people could stay safe. 2020 taught us about the most important word that we all actually needed, connection.
FiftyForward stated that connection is the state where hearts and minds meet, where memories are made with each other. The year 2020 will always be known for the realization of the human need for connection to each other as social creatures.
In 2020, this connection was shifting to a different form. Almost all business vendors shifted to the online platform to engage customers, including FiftyForward. Their staff have created various virtual programming and outdoor events, with the intention to keep their members safe while keeping them active and connected to each other.
Seniors or older adults are affected even more by this pandemic. Their needs to connect and be taken care of are FiftyForward's main intention and aim.
Then, 2021 came with a promising vaccine program for the public, including seniors. However, many people are struggling with the accumulation of exhaustion, anxiety and stress from this pandemic era.
For Nashvillians, 2021 hasn't got any better yet. Started with the Christmas Day bombing, followed by tornado and winds that took life and financial tolls and the pandemic that still hasn't subsided yet.
FiftyForward thinks that people feel grieve because people are connected to each other through communities, friends and families. However, it is also important for all of us to feel thankful for anything that still we have until now. They believe that mankind will get through this together.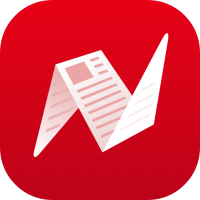 This is original content from NewsBreak's Creator Program. Join today to publish and share your own content.