Melvin Fowler/fiftyforward
NASHVILLE, TN — FiftyForward Bordeaux Center director, Melvin Fowler, shares about his COVID-19 vaccination procedures in June 2021 to give answer for those who are still questioning the vaccine.
For the best among us, the year 2020 was very tough, and most individuals had to make some major lifestyle changes to protect themselves and others from the severe impacts of COVID-19. Many of us, however, are beginning to see the light at the end of the tunnel as new vaccines are approved.
Despite the great news, the public still has a lot of questions about these new vaccines. Is the vaccine entirely safe? When will the vaccine be available to us? What are the possible negative effects?
Fortunately, the Centers for Disease Control and Prevention (CDC) has prepared a thorough instructional reference that answers these and other issues.
Coming from Melvin Fowler, the director of the FiftyForward Bordeaux Center, about his recent Pfizer vaccination experience. He said that he is a big baby when it comes to needles, but it was so easy.
According to his story, he simply dropped his arm when he was told to relax. He didn't feel any sensation. The entire procedure was well-staged, but you had to wait 15 minutes after the shot to be sure there were no [instant] negative effects. That's all there is to it.
Having recently had his first dose of the vaccine, Fowler had been required to make an appointment first. He then received an email with the location of the appointment and instructions on what to do when he arrived.
When he arrived on the vaccination day, he had to provide identification to prove that he was the same person who had completed the initial survey. Then he had to do a second survey to determine his eligibility for the vaccine.
The staff asked if he had been in contact with a person who tested positive for COVID-19 in the previous two weeks, and if he had ever had an allergic reaction to any vaccine or treatment. The answers to these questions will not necessarily stop you from getting the vaccine, but the staff might just want to ask you some more questions to ensure a safe experience.
Later, he was led into a room where the vaccines were being given out. It's necessary to wear clothing that allows easy access to your upper arm; other than that, it's no different than getting a flu vaccine or other injections.
After getting your shot, the nurse will then give you a card that indicates you've had your first dose of the vaccine and should have the date for your second injection stamped or written on the back.
From there, you must wait fifteen minutes in a recovery room, according to Fowler, to ensure there are no apparent negative effects. After that, you are free to leave. To avoid some of the soreness that can happen, the nurse who gave him his dose recommended him to move his arm regularly for the rest of the day.
Soreness and swelling around the injection site, headache, fever, fatigue and/or muscle ache throughout the entire body are all possible side effects of the vaccine. These are all according to the CDC paperwork that the nurses handed as Fowler left the clinic. It has been described by some people as feeling like a mild attack of flu.
However, none of these symptoms indicate that a person has COVID-19 or that they are in any way contagious. Symptoms will go away within 24 – 48 hours. But if they don't or if they get worse, consult with your doctor.
The papers also emphasized the importance of remembering that the vaccine requires two doses to be fully effective. It's important to remember that the vaccine may not protect you until a week or two after the second shot, and even then, these vaccinations are only 95% effective, not 100%.
Therefore, even if you have been vaccinated, it is crucial to continue following the CDC standards for mask protocol, social distancing and excellent cleanliness. Keep in mind that you're doing this to protect yourself as well as people around you.
In order to make your own vaccination decision, it is recommended that you check the CDC website and/or consult with your doctor. Let's anticipate the day when we will all be able to safely visit each other in person.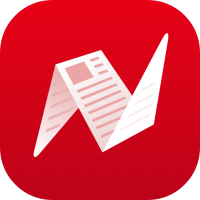 This is original content from NewsBreak's Creator Program. Join today to publish and share your own content.