NASHVILLE, TN — Safe Haven is a nonprofit organization that helps eliminate homelessness in Nashville.
Emily Brazzel, M. Div, their Safe Haven Employment Navigator, helps clients find a new career and help families from homelessness.
Brazzel recently worked with one client, Diane, who, along with her family, faced homelessness. Diane would never imagine being in a situation like that because she used to have a stable job in a major corporation and a stable home until last fall.
Brazzel first met with Diane after the family settled into Safe Haven's place and trying to bring back her financial stability. As an Employment Navigator, Brazzel knew Diane has the potential, but the workforce is competitive. It would be hard to enter the workforce for people who had experienced homelessness and setback like Safe Haven's clients.
Brazzel suggested to Diane that they look for jobs where Diane's expertise and experience would be honored. She also suggested that they look for a job in Diane's old field as those jobs seemed easier to obtain.
It was not long after their discussion that Brazzel learned from a coworker about a national nonprofit looking to hire someone who has lived through homelessness.
With some time and a couple of pep talks, she submitted an excellent cover letter. Diane then had to go through a rigorous interview process for the position.
Now Diane is starting her new job. She will be working full-time and making 18% more than her original salary request.
She will advocate for people in a similar position before being brought to Safe Haven while working to end homelessness altogether.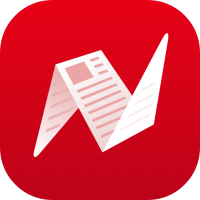 This is original content from NewsBreak's Creator Program. Join today to publish and share your own content.