NASHVILLE, TN - A superb culinary experience can be established when food is properly delivered and accompanied by smiles and a welcoming ambiance. Gumbo Bros., a Cajun restaurant in The Gulch Nashville, is worth a visit.
Gumbo Bros is a new Cajun restaurant in the South that opened earlier this year. It began on March 3, 2021, in Nashville's Gulch district, with two friends, Adam and Clay, who enjoy eating true Cajun cuisine from the Big Apple. They started serving Cajun food in Madison Square Park.
Nanny's Seafood Gumbo, Cajun Chicken & Sausage Gumbo, Gumbo Z'herbs, and Gumbo Flight are among the Gumbo Bros offerings. Trey Cregan, the beverage manager at Brooklyn, has put together a cocktail list. Coke fountain, diet coke, Dr. Pepper, Sprite, Ginger Ale, Powerade, iced tea, sweet tea, Abita root beer bottle, and other beverages were available. Po Boys, Sides, Specials menu, Desserts, and Baskets are among the other menu options.
Gumbo Bros will feature a different daily menu every day, especially for lunch. It is centered on their category menus, which include Gumbo, Beverages, Po Boys, and more, all of which have very reasonable costs. Cocktail, Jalapeno tartar, Remoulade, and Mississippi Comeback are some of the sauce possibilities for the Po Boys.
If you want to use Gumbo Bros' culinary service for a private event, they will be pleased to assist you in preparing a delicious feast. You can arrange a fantastic event by assembling your friends, family, and other individuals by filling out the form at https://www.thegumbobros.com/private-events/.
The whole menu list and other information may be found on their official website at https://www.thegumbobros.com/menus/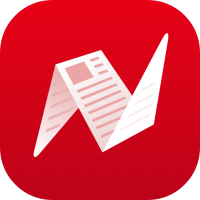 This is original content from NewsBreak's Creator Program. Join today to publish and share your own content.