NASHVILLE, TN - Have you become tired of the same old activities? Why not try a new activity, like visiting Paddywax Candle Bar. It is a great place to go where you can make your own candles.
Paddywax Candle Bar is a wonderful spot to spend time with friends, family, or other companions. When it comes to manufacturing candles, the sky is the limit. This candle holder will appeal to those looking for a different environment. In this shop, you may buy candles.
Without attending the workshop, you can purchase candles. Apothecary, checkmate, la playa, library, park, relish, and sale are some of the categories on the candle. Diffusers and body care products such as bath soap, perfume, hand cream, essential oils, and more are also available. Lighters and other accessories are also available, each with its own color and style.
Paddywax Candle also offers a candle club for candle fans, with monthly candle delivery including candles in various fragrances for only $25. Their candles will be sent for free. Candles are non-refundable. You can, however, cancel your candle club membership at any time.
Come to Nashville (The Gulch) for pop-in & pour, located at 408 11th Avenue South, Nashville, TN 37203, to reserve a Candle Pouring, an activity to manufacture your own candle. Monday, Thursday, and Friday from 10 a.m. to 8 p.m., Saturday from 11 a.m. to 8 p.m., and Sunday from 12 p.m. to 6 p.m.
Virtual pouring candle workshops are available for individuals who are unable to attend in person. Attendees will choose their candles to prepare during the program. After you complete the virtual workshop sign-up form, the candle of your choice will be delivered.
In this studio candle, spend some time being creative or shopping!
Now go to https://paddywax.com/ !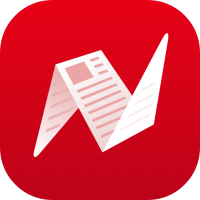 This is original content from NewsBreak's Creator Program. Join today to publish and share your own content.