NASHVILLE, TN – Are you looking for a makeup artist who understands your personal style while staying within your budget? There are a few salons in Nashville that can help you achieve your best makeup at a reasonable price.

ONE10 Beauty House
The Tennessee Titans cheerleaders are cared for by the ONE10 Beauty House staff of official hair and makeup artists. The Brides Choice award for 2012-2020 went to Beauty House. They want to provide beauty to everything they touch and to change people's lives by providing 100 percent quality.

One10 Beauty House is a full-service hair, skin, and makeup salon that offers airbrush cosmetics, spray tans, and hair and skin care. Beauty House collaborates with Redken, Pureology, L'Oreal Professionnel, Baxter, Moroccan Oil, and Dermalogica in addition to their high-end equipment and products. They provide a wide range of services, including hair treatments, acne treatments, eye treatments, lip treatments, skincare services, brow treatments, anti-aging treatments, and more.

ONE10 Beauty House is open from 8.30 a.m. to 8.30 p.m. Tuesday through Saturday and closed on Sunday and Monday.

To reserve or book services, call Beauty House at 615.454.2873 or fill out the booking form on the booking website. You can reserve them using booker.com. They can be found at 703 Craighead St in Berry Hill, TN 37204.

RockMeUp
Britney Taylor, an accomplished makeup artist, esthetician, and instructor, founded RockMeUp Beauty in 2012. RockMeUp Beauty is dedicated to providing high-quality products and services.

The salon uses RockmeUp Cosmetics as a professional cosmetics line for photo shoots, weddings, and everyday makeup. Beauty, bridal, and celebrity trend makeup are their specialty. They provide services in-studio or on-location.

If you're arranging a big event, such as a wedding or a party at your house, you can hire their makeup artists or hair stylists to come to the location. The bride has complete control over whether she wants cosmetics for herself or all of her bridesmaids. The on-location wedding makeup and styling treatments cost $200 per person.
Before accessing their services, all customers must make an appointment.

You can text or call 3109947046 to schedule an appointment, or stop by the location at 7016 Church St. E Unit 202 Brentwood, TN 37027.

Now select the most appropriate option for the greatest makeup appearance on your special day!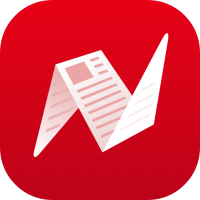 This is original content from NewsBreak's Creator Program. Join today to publish and share your own content.his is original content from NewsBreak's Creator Program. Join today to publish and share your own content.