NASHVILLE, TN - Nashville's heavy music communities and fans are anticipating the upcoming show of Arizona death metal group, Gatecreeper, on Sept. 5 at DRKMTTR.
There will be also featuring acts from locals metal scene groups such as Nashville's hardcore band, Thirdface, and Nashville's death metal band, Mortius. In the upcoming show in Nashville, Gatecreeper is expected to perform some hit singles from the album such as Craving Flesh, From the Ashes, Deserted, Emptiness, Starved, and many more.
Gatecreeper is an Arizona-based death metal band that consists of current members Chase "Hellahammer" Mason in vocal, Israel Garza in guitar, Matt Arrebollo in drums, Eric "The Darkest Cowboy" Wagner in guitar, and Sean "Hell Mammoth" Mears in the bass. The band has released eight studio albums, including An Unexpected Reality, Deserted, Sonoran Depravation, and Split With Iron Reagan.
Nashville's hardcore band, Thirdface, consists of Kathryn Edwards in vocals, David Reichley in guitars, Maddy Madeira in the bass, and Shibby Poole in drums. With banging breakdowns and chaotic Southern spirits, Thirdface has gained loyal fans and supportive communities across Nashville. Some favorite tracks from Thirdface including Grasping at the Root, Villains! No Requiem for the Wicked, Legendary Suffering, and many more.
Mortius, a Nashville-based death metal group, is consists of Chris Austin in vocals, Jeff Bender in guitars, Austin Strobel in guitars, and Zeth Gaines in drums. Raised in Nashville's metal scene, the band is well-known for its old-school death metal style with shredding riffs and blasting drum beats. Mortius has released two studio albums which are self-titled and Shepherding the Weak, with banging singles such as Old Grave, Spitting Death, and Shepherding the Weak.
Tickets are available to purchase on the website, starting from $20. Due to DRKMTTR's updated COVID policy, all visitors are required to be fully vaccinated and provide themselves with a Negative COVID test result released a day before the performance's dates.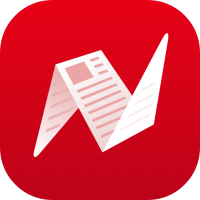 This is original content from NewsBreak's Creator Program. Join today to publish and share your own content.