NASHVILLE, TN – Don't know where to shop in Germantown? Check some of these local stores to buy your new clothes or decorations for your home!
1. ABEDNEGO (1212 4th Avenue North Nashville)
The name ABEDNEGO comes from one of the owner's favorite stories in the bible. It tells the story of three men (one being Abednego) that were thrown into a fiery furnace but because of their faith they came out alive. Meredith, the owner, sees her store as a testament and wants it to be a reminder that no matter how hard a situation can get, people will always have faith and find strength in everyday life. ABEDNEGO offers a collection of women's clothes as well as gifts and home decors. The collection has an antique touch but somehow looks modern. From scented candles, vases, mugs, recipes, to puzzles, you can find them at ABEDNEGO.
Opening hours:
Mon: Closed
Tue - Fri: 11 a.m. - 5 p.m.
Sat: 11 a.m. - 6 p.m.
Sun: 11 a.m. - 4 p.m.
2. Alexis + Bolt (​​506 Monroe Street Nashville)
Alexis + Bolt is rooted in a desire to bring together a community of people who share an appreciation for carefully curated goods as well as carefully curated experiences. A+B offers a collection of women's clothes, men's clothes, as well as home decor and gifts, such as kitchen and bar stuff, books, even pet stuff. Kate, the owner, hopes A+B can be the solution to the "what do I wear?" question and a spot to ease the mind after a busy day. Some things you need to know about A+B are they provide what they call the "A+B Styling", it's a one-hour free service where the people at A+B help you to find your style. Make sure to say hi and play a little with Charlie, the lovely dog of A+B when you visit the store.
Opening hours:
Mon - Sat: 11 a.m. - 7 p.m.
Sun: 12 a.m. - 5 p.m.
3. Bits & Pieces (402 Madison Street Nashville)
Bits & Pieces at Germantown is a local store that offers clothes, accessories, bath & body stuff, stationeries, as well as home decors. This is a perfect store if you have a feminine style or interest. The bath and body collection The bath and body collection is very diverse, with various flavors of lip balm, bath soap with various aromas, to face masks and body oils. The clothes and home decor collections are very chic and dominated with earthy colors and cute, simple patterns, such as floral, stripes, and dots. The Bits & Pieces also rents booths to local artisans and antique connoisseurs to have their stuff displayed at the store.
Opening hours:
Mon - Thu: 11 a.m. - 6 p.m.
Fri - Sat: 11 a.m. - 7 p.m.
Sun: Closed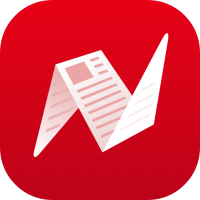 This is original content from NewsBreak's Creator Program. Join today to publish and share your own content.