NASHVILLE, TN - On Saturday, Aug. 28, when the Tennessee Titans play against the Chicago Bears in the final preseason game at Nissan Stadium, a new food vendor is going to greet the Titans fans inside the stadium. Slim & Husky's Pizza Beeria will open multiple locations inside Nissan Stadium starting on Saturday's game.
Slim & Husky's will open for all Titans home games this year and major events at the Nissan Stadium. This local-owned pizzeria has been gathering attention from all around the nation because of the creativity in its menu.
In the Nissan Stadium location, Slim & Husky's has prepared some special menus. The first one is "Get 5 on It" cheese pizza, a Slim & Husky's classic with red sauce and house cheese blend, a fan favorite. The second one is "Rony Roni Rone" pizza that featured three different pepperonis, pork, beef, and spiced. The last one is Nashville Hot Chicken pizza, a special menu inspired by the Music City signature dish.
You will find Slim & Husky's at the 100 level near Section 117 and 130, club-level near Section 214 and 233, and 300-level near Section 316 and 331. Slim & Husky's has prepared special Titans-themed pizza boxes to serve to the customers.
Slim & Husky's Pizza Beeria is a Nashville-based artisan pizza shop that sells a variety of pizza creations on its menu. Since they opened the door in North Nashville in 2017, Slim & Husky's has done more than just selling good pizza, but also build and help with community service. Slim & Husky's currently has several locations in Tennessee, Georgia, and California.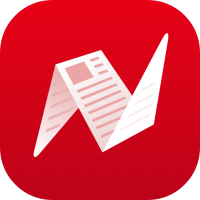 This is original content from NewsBreak's Creator Program. Join today to publish and share your own content.