CUMBERLAND COUNTY, TN – Whether you need a caffeine boost, a quiet place to relax or work, or a conversation with people, these places can give it all to you! Here are some coffee shop recommendations in Cumberland County for you to visit.
1. Grinderhouse Coffee Shop (73 N Main St Crossville, TN)
Angela and Asa, the owners of Grinderhouse Coffee Shop fell in love with the kind hearts and slow pace of the community and decided to open the coffee shop because they want to bring the community a place to gather and relax, and they aim to treat everyone who walks into Grinderhouse as part of their communal family. Grinderhouse specializes in the finest artisanal coffees, both hot and cold, from espresso, to frappés, macchiatos, cappuccinos. For food options, Grinderhouse offers fresh, made from scratch meals everyday for breakfasts, lunches, and dinners. The resto also has baked goods that are loved by the community. Must try: Blueberry Cheesecake, Panini Sandwich, Cinnamon Rolls, and Quiches.
Opening hours:
Mon - Thu: 7 a.m. - 3 p.m.
Fri: 7 a.m. - 3 p.m. | 5 p.m. - 8:30 p.m.
Sat: 8 a.m. - 3 p.m.
Sun: Closed
2. The Coffee Collective (12 Liberty Square Sparta, TN)
Maryangela and John Rippberger, the owners of The Coffee Collective established the coffee stop after realizing too many people are too busy with themselves on their phones and didn't talk to each other, the sight made them realized there were lots of loneliness out there, so they built The Coffee Collective where people could collect and connect, for the blessed and coffee-obsessed. The Coffee Collective roasts all the green coffee beans they have on site, the beans come from Ethiopia, Columbia, Brazil, Guatemala, and more, all from the places where coffee is appreciated. The drinks vary from black coffee, pour overs, espresso, lattes, frappes, cold brews, and nitro brew. The Coffee Collective also offers bakery items such as croissants, cinnamon rolls, and muffins, they also have breakfast and lunch items, and an assortment of housemade gelato.
Opening hours:
Mon - Fri: 6:30 a.m. - 6 p.m.
Sun: Closed
3. Campfire Coffee (108 E Central Ave 1st Floor Jamestown, TN)
As the name suggests, Chris and Jessica Riley, want people to be able to gather, connect, and have a deep and meaningful conversation just like when you camp and sit around a campfire with friends. The coffee shop has a quiet and homey atmosphere, where several sofas may be found rather than wooden individual seats. Campfire Coffee was created in 2018 and is now proudly offering Narrative coffee roaster beans. The Campfire Coffee specializes in home brewed, gluten free/vegan pastries. Must try: Rock Climber, Cappuccino, and Kiki's Cookies.
Opening hours:
Mon: Closed
Tue - Fri: 9 a.m. - 5 p.m.
Sat: 9 a.m. - 2 p.m.
Sun: Closed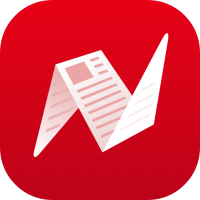 This is original content from NewsBreak's Creator Program. Join today to publish and share your own content.