NASHVILLE, TN – A wedding day holds a special place in many women's hearts. White gowns, beautiful decorations, standing with the person you love, and being surrounded by closest friends and family sound like a fairytale. A wedding gown is probably the essential element, since all eyes are focused on the bride, a wedding gown is not something to take it easy. Here are some places in Germantown where you can get your wedding dress with the help of professionals.
1. The Dress Theory (1805 9th Avenue North, Nashville)
The Dress Theory is the destination for brides who want a range of handcrafted, modified and captivating wedding gowns that represent their own personality by talented and eccentric designers. The Dress Theory believes that it should be a life-changing and unforgettable experience to discover your wedding gown. The Dress Theory crew enjoys the process behind the dress as well as monitoring the process by visiting the designers' office. The dresses have a modern style and are made with care, detail, and fairness. Most of the collection is made across the United States, Canada, Israel, Spain, Australia, and New Zealand.
2.White Dresses (1206 4th Avenue North, Nashville)
White Dresses was born with deep and warm background history. The owner's Great Great Aunt Madie opened a fine dress shop in Alabama and the store was able to dress Southern women for over 40 years. Kara Leonard, the owner, spent most of her childhood playing in Aunt Madie's closet where Aunt Madie loved to tell her about different types of fabric, laces, and silhouettes. As Kara got older, she learned a lot about operating a store from Aunt Madie. One of many valuable lessons from Aunt Madie to Kara is to never be satisfied with who you are, to continue to improve yourself and evolve into something better. White Dresses aims to create an intimate shopping experience for the brides while looking for the right wedding dress. You may visit the shop by appointment, and it lasts one and a half. The staff will help you find the right marriage dress for saying yes, while concentrating on developing a connection between the bride and the dress.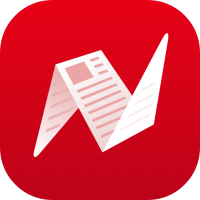 This is original content from NewsBreak's Creator Program. Join today to publish and share your own content.