NASHVILLE, TN – Mercy Chefs, a faith-based, nonprofit disaster relief organization, was established in 2006 by Chef Gary LeBlanc. Mercy Chefs prepares the meals professionally with restaurant-quality standards to victims, volunteers in the area impacted by the disaster.
Mercy Chefs partners with like-minded organizations to provide food service in underserved communities throughout the country.
Mercy Chefs have served more than 15 million meals and have six mobile kitchens and four community kitchens. The organization can respond to national and abroad emergency needs.
There are three services available, Disaster Relief & Long-Term Recovery, Community Kitchens, and Food Insecurity Response.
The Disaster Relief and Long-Term Recovery service respond to natural disaster and national emergencies right after the notice. The professional chefs prepare hot meals for mass-scale victims, first responders, and volunteers.
Most of the time, the team becomes one of the first organizations to arrive following a severe weather event. This service can provide 15,000 meals daily to meet the needs of a devastated community.
The Co-Founder, Ann LeBlanc, initiated the Community Kitchens. She recognized that the organization has the responsibility not only to serve food in disaster areas but also to the population across the nation. Then, Mercy Chefs launched the first permanent community kitchen in 2019. The first kitchen is in Portsmouth, Virginia, following the kitchens in Panama City, FL, and Nashville.
Due to the coronavirus pandemic, Mercy Chefs has served millions of meals to several areas like Texas, Florida, Virginia, Puerto Rico, Oklahoma, and more.
The organization continues to create a meaningful impact for communities by providing job training, cooking classes, and budget recipe session.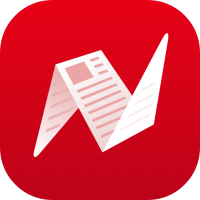 This is original content from NewsBreak's Creator Program. Join today to publish and share your own content.