NASHVILLE, TN - Thinking about getting your first tattoo in Nashville? These tattoo parlors deliver the finest art to live.
Whether it's traditional, modern, or customized, the tattoo artists got your artistic needs covered.
Established in 2008 by Nashville-based Inkmaster, Josh Woods, Black 13 Tattoo Parlor provides professional tattoo artists to work on their pieces in a full-hygiene and friendly environment. Black 13 Tattoo Parlor has been awarded as Best Tattoo Studio in Nashville Scene for ten years in a row. Black 13 Tattoo Parlor also accepts virtual assistance for those who wished to receive a detailed guide for their tattoo design from home.
Located in Downtown Nashville, Pride and Glory has adapted the upbeat lifestyle of the neighborhood and unique touch from their tattoo artists for the customers. Bring your design ideas to Pride and Glory and their tattoo artist will gladly work together with you in making your ideas original and exceptional, starting with a minimum of $100 per person. Pride and Glory is highly praised by its customers for its cleanliness, professionalism, and customer service.
Kustom Thrills delivers a rock n' roll and rockabilly atmosphere once the customer entered the tattoo parlor, with its motorcycle-inspired decorations and small gallery inside that showcases low-brow-themed art. Kustom Thrills brings an exceptional Southern style to their art pieces.
Titan Tattoo covers all your tattoo and piercing needs. The tattoo parlor is specialized in custom works, tattoo/scars cover-ups, and portraits. Titan Tattoo also provides a wide selection of high-end titanium piercings and body jewellery types, including large-gauge organic earplugs, starting from $65 per piece. All services should be done by prior appointment since the tattoo parlor doesn't accept walk-in service.
Located in the Music Row neighborhood, Icon Tattoo has been established for more than 20 years. The tattoo parlor offers customized tattoos, body piercings, and cosmetic tattoos with specialized styles to match the customers' needs. Icon Tattoo also offers its unique body jewelry pieces collections, starting from $100.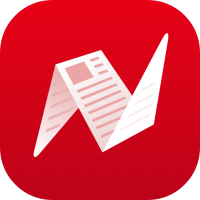 This is original content from NewsBreak's Creator Program. Join today to publish and share your own content.