NASHVILLE, TN - We all want the best care for our pets. We want the highest quality of health products, the best vets when it's needed, all that to make sure that our pets are always healthy and clean. One of the activities that the pets need is routine grooming.
While you're in Nashville, these are some of the top-quality pet groomers in town.
1. Spot's Pet Supply & Dog Wash
Spot's Pet Supply & Dog Wash offers the top quality products for your dogs and cats, which includes foods, snacks, toys, cleaning kits, and more. Spot's also have a unique experience for you to the do-it-yourself dog wash. That way, you can watch how your dog behaves while it takes a bath, and you have full control of the bath while using Spot's high-quality products. Spot's aims to be the premier source of pet care in East Nashville.
Book your appointment to Spot's Pet Supply & Dog Wash by clicking right here. (https://booknow.appointment-plus.com/7lbp5n78/) Visit Spot's for your daily pet care at 1013 Gallatin Avenue
2. Washpaw
WashPaw provides a high-quality grooming and bathing experience for your four-legged pets while creating a fun and relaxed atmosphere for the pets and the parents. WashPaw uses low-noise grooming technology that won't cause stress to the pets, and 100% natural and organic shampoo and conditioners. All groomers in WashPaw are professionally trained, so you can expect your pets to come out of WashPaw with new, clean, and beautiful looks. WashPaw offers different types of grooming care for dogs, cats, and kittens, from quick service to a full-serve bath salon.
Book your appointment to WashPaw by calling 615-781-9544, and visit them at 4811 Trousdale Drive, Suite G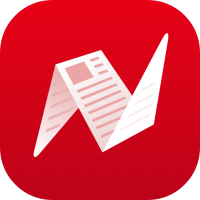 This is original content from NewsBreak's Creator Program. Join today to publish and share your own content.