NASHVILLE, TN – In 1993, Operation Stand Down Nashville or OSDN started as a joint work between volunteers and organizations who commit to providing outreach, social services, and information to Nashville's homeless Veteran population.
OSDTN offers and connects Veterans and their families with exhaustive resources focused on transition, employment, housing, benefits, peer engagement, volunteerism, and connection to the community.
In 2019, OSDTN collaborated with Giarratana LLC, philanthropist Mike Curb, the Metropolitan Development and Housing Agency, the Tennessee Development and Housing Agency, and the US Veterans Administration, which began the development of Curb Victory Hall. Curb Victory Hall is a 39-unit apartment building, affordable permanent housing for Veterans and their families in the Operation Stand Down campus in Nashville.
OSDTN initiates a Transitional Housing program to help a veteran that struggles to find affordable housing. It is the right short-time solution for those who do not have their housing or need a safe place to stay while looking for a house.
The Transitional Housing program provides a safe, structured, secure, and supportive environment. In addition, this program allows participants to coordinate with the organization's partners and resources to help them establish a plan to secure stable housing and achieve their goals.
Currently, the OSDTN creates adaptive changes of the services to reach the Post 9/11 Veteran so the organization can combat the homelessness increase rate projected in 2025 to 2030.
OSDTN believes that by engaging Veterans early in their transition, showing them available Veteran benefits and how to access them, and helping them find meaningful employment, the OSDTN and community can prevent hardships that Veterans face each day.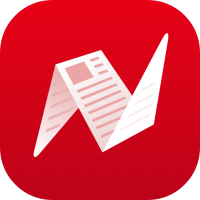 This is original content from NewsBreak's Creator Program. Join today to publish and share your own content.