NASHVILLE, TN — Following the statement of Governor Lee in allowing parents to opt-out of school mask mandates, Dr. Adrienne Battle, the Director of Metro Nashville Public Schools, has released a statement on mask mandates for school children.
"The Metro Nashville Board of Education and I are charged with educating our students and with keeping them safe. Universal masking policies, during the pandemic, are a key mitigation strategy to do just that. To allow anyone to opt out of these policies for any reason, other than legitimate medical need, would make them ineffective and would require more students to be quarantined and kept out of the classroom," mentioned Dr. Battle.
For weeks before the announcement, the decision on school mask mandate was left for school boards to make. In a recent announcement by Governor Lee, he gave parents the decision to opt-out of school mask mandates. Metro Nashville Board of Education has announced that the school required a mask mandate for everyone in the facilities, including all students, staff, and visitors to keep them safe and healthy, after following the recommendation from the Centers for Disease Control and American Academy of Pediatrics.
Since school started earlier this month, COVID-19 in Davidson Country and Tennessee continued to increase. The school also reported new positive cases of COVID-19 in 52 staff members and 207 students, as well as 980 students currently in quarantine.
Wearing masks does not guarantee that the wearer is 100 percent protected from COVID-19 but it prevents the transmission of virus especially with a person infected with COVID-19, and among one of the reasons the CDC recommends mask mandate in K-12 schools.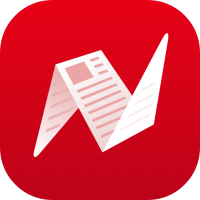 This is original content from NewsBreak's Creator Program. Join today to publish and share your own content.