NASHVILLE, TN - Nashville Predators General Manager David Poile announced that the team has re-signed goalie Juuse Saros for a four-year deal worth $20 million on Monday. As the news breaks on social media, the fans are delighted that the Predators will have one of their best players will call Nashville their home for four more years.
The fans are using the phrase "THE JUICE/JUUSE IS LOOSE!" to express their excitement and support to the young goalie. One of the fans named Steffley on Twitter just tweeted simply with the catchphrase.
Another Preds fan just tweeted an edited picture of Saros, with hearts all over the place. Saros has been a fan-favorite in Nashville after he established himself to be one of the best young goalies in the NHL, as he was voted to the 2017-2018 NHL All-Rookie team.
Another man who seems delighted with the signing is none other than the GM himself. Poile said after the news that Saros extending his tenure in Nashville means so much to the team, especially after the team's legendary goalie Pekka Rinne decided to retire in the offseason. Saros has been mentored by Rinne, so Poile hoped that the transition will be smooth as Saros will be the no. 1 goalie on the team.
Juuse Saros was drafted by the Nashville Predators in the fourth round of the 2013 NHL Draft, and he had his first NHL experience in the 2017-2018 season. He has played in 139 games and recorded 76 wins, 47 losses, and 17 draws. His best season came last year in the 2020-21 season, as he earned a career-high in wins (21), starts (35), goals-against average (2.28), and save percentage (.927).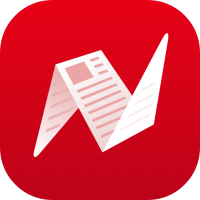 This is original content from NewsBreak's Creator Program. Join today to publish and share your own content.