NASHVILLE, TN - An inspiring story coming from the Nashville Predators and Bridgestone Arena team. Kylie Wilkerson, the director of Event Services for the Predators and the arena, has received the honor to become one of the 2020 International Association of Venue Managers 30 Under 30. Wilkerson showed excellence in her work to make the Bridgestone Arena one of the best event venues in the world.
Wilkerson started her career in Bridgestone Arena as an intern back in 2011. Since then, she has worked her way up in various industries, like food and beverages supervisor, event coordinator, and now she oversees the coordination of multiple events in the Arena, from sports, conferences, concerts, and many more.
About receiving the awards, she feels humbled that she got recognition from professionals in her industry. "It's just really nice to be recognized by your peers for the things that we do day in, day out.", she added.
Wilkerson expressed her gratitude to her team, as she said that this award came from the team's efforts and hard work. She also mentioned how the organizations, from the Predators to Bridgestone Arena, have trained her from her earlier career days. "It's just nice to see that all culminated into something like this," Wilkerson said.
The International Association of Venue Managers (IAVM) has announced this award to the winners back in May. The winners, including Wilkerson, haven't received their awards in person until August due to the pandemic.
The IAVM is the world's largest association dedicated to the management of public venues. Since founded in 1924, the IAVM currently has more than 3,800 members worldwide. To learn more about the IAVM, you can visit their official website www.iavm.org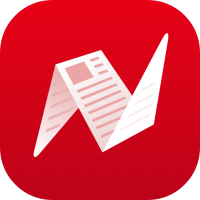 This is original content from NewsBreak's Creator Program. Join today to publish and share your own content.