NASHVILLE, TN - The National Football League released a list of Top 100 players in the 2021 season. Tennessee Titans quarterback Ryan Tannehill is among the top 100, with him being listed in no. 83 overall. This sparks some reactions from the Titans fans, especially on Twitter where they speak their opinion about it.
The fans are mostly unhappy with Tannehill in no. 83. They also pointed out that the quarterback dropped from his previous position in the 2020 NFL Top 100, where he was in no. 68. Steve Herndon from Nashville on Twitter reacted to the news with a simple sentence that said that this is disrespectful. "The disrespect is amazing.", Herndon said.
Another reaction came from Twitter user #UnleashTheTitans, in which he said that Tannehill has been improving year after year statistically, so it doesn't make sense why he was dropped to 83rd position. "How does a player have a better year in every statistical category and drop from 68 to 83? NFL Network is a joke.", he said.
The majority of the fans' opinion is that Ryan Tannehill is a top 10 quarterback in the league last year, and he has been improving year to year. They also mentioned some quarterbacks who shouldn't be ranked higher than Tannehill in the list.
The 2020 season is Tannehill's first full season with the Tennessee Titans. He started in all 16 games and passed for 3819 yards, 33 passing touchdowns with a 65.5% completion percentage. The eight-year veteran led the Titans to win the AFC South division last year with an 11-5 record and earned a spot in the playoffs. But they have to lose to the Baltimore Ravens in the AFC Wild Card round.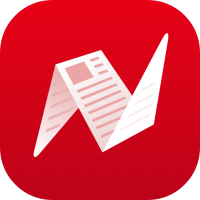 This is original content from NewsBreak's Creator Program. Join today to publish and share your own content.