NASHVILLE, TN - If anyone asks what the most popular thing from Nashville is, some will answer its music, but someone will definitely talk about Nashville's hot chicken. The dish has taken the world by storm with its signature blend of spices and the juicy chicken, making people want to have more of this signature Nashville dish. Hot chicken has been a culture in Music City, but how did it all start?
The people of the world should thank Thornton Prince and his lady. A story said that one day Mr. Prince came home late at night, which made the lady angry. The next morning, she made a very hot chicken in an act of revenge. Surprisingly, Prince really liked the chicken and had an idea to sell it. Along with his brother, Prince opened a local chicken joint called BBQ Chicken Shack which has been a local favorite at the time.
Now, the local joint has become a successful family-owned restaurant with multiple branches called Prince's Hot Chicken Shack, owned by Prince's great-niece Miss André Prince. Miss Andre makes sure that the original recipe never changes from generation to generation, from the ingredients, coating of special spices blend down to how to cook it, everything has to be consistent.
Nowadays, you can find hot chicken at any corner in the Music City. From local joints to restaurant chains, everyone wants to create their own rendition of Nashville hot chicken. But if you want to taste the original Nashville's specialty, you can visit Prince's Hot Chicken Shack at three different locations around the town.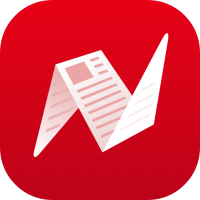 This is original content from NewsBreak's Creator Program. Join today to publish and share your own content.