NASHVILLE, TN - The Big Machine Music City Grand Prix had wrapped up their weekend, with Marcus Ericsson of the Chip Ganassi Racing team became the inaugural winner. The first IndyCar race in Music City was held on the streets of Nashville, past the Nissan Stadium, Korean War Veteran Memorial Bridge, and Cumberland River. Ericsson teammate and six-time NTT IndyCar Series champions Scott Dixon said that changes are needed to the street circuit and regulations to make the race better.
The maiden race brought chaos all over the place right from the beginning. The narrow, twisty, and bumpy nature of the circuit made it a little bit tricky for the drivers to handle. Dixon, who finished second in the race, said that those things caused the eight caution periods, including two red flags, and one that involved Ericsson on Lap 5, and a multi-car accident on Lap 20.
"It's a tricky track. It's really difficult. Especially on restarts with trying to get temperature in the tires, knowing that it was going to be somewhat hard to pass, there was a lot of people trying to make it happen on restarts. I totally get that."
According to Dixon, the narrow track made overtaking a little bit difficult, especially on the race restart after several stoppages. Drivers tend to be more risk-taking knowing that the restart was the best time to overtake, but it caused more incidents instead. "Maybe that needs to be looked at. All the penalties need to be stronger when you cause accidents like that." Dixon suggested a heavier penalty to prevent that from happening again.
The veteran driver also recommended the race officials to make several changes to the track to create a better overtaking opportunities. He mentioned Colton Herta of Andretti Autosport as an example as he successfully made clean overtakes on Sunday.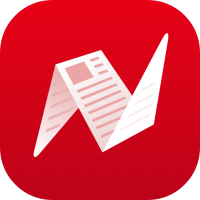 This is original content from NewsBreak's Creator Program. Join today to publish and share your own content.