NASHVILLE, TN – The Metropolitan Nashville Airport Authority, or MNAA, has announced local businessman Andrew W. Byrd as its Board of Commissioners on July 29. The authority also announced the election of new officers and the reappointment of two Commissioners.
Amanda C. Farnsworth was elected as chairman, succeeding Aubrey (Trey) B. Harwell III, the authority announced. She previously served as a vice-chairman since 2012. Elected as vice chairman was William Freeman, and John Doerge was elected as secretary. Meanwhile, James W. Granbery and Robert J. Joslin were reappointed as Commissioners.
The MNAA superiors are glad for the new knowledgeable addition to the Board. "We welcome Mr. Byrd and look forward to benefiting from his knowledge and expertise. And we are especially grateful for the ongoing participation of all of our Commissions," said Doug Kreulen, MNAA president and CEO. He believes the Board of Commissioners' oversight and guidance is important to the success and long-term profitability of Nashville International Airport and John C. Tune Airport.
The newly appointed members and their position are as follow:
Amanda C. Farnsworth – Chairman
William (Bill) Freeman – Vice Chairman
John Doerge – Secretary
Robert (Bobby) J. Joslin – Board of Commissioners
James (Jimmy) W. Granbery – Board of Commissioners
Andrew W. Byrd – Commissioners
The Metropolitan Nashville Airport Authority is governed by a 10-member Board of Commissioners chosen by the mayor of Nashville/Davidson County and confirmed by the Metropolitan Council.
According to legislation, the board comprises three business and financial members: two pilot representatives, two neighborhood representatives, one engineering representative, one legal representative, and the mayor.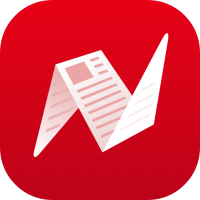 This is original content from NewsBreak's Creator Program. Join today to publish and share your own content.