NASHVILLE, TN — To celebrate the ongoing Summer Olympics in Tokyo, Nashville Public Library takes a look back at one of the best Olympic stories — the TSU Tigerbelles, formerly Tennessee A&I.
The Tigerbelles won 23 medals back in the 1960 Rome Olympics, including the famous Clarksville-native Wilma Rudolph.
Following the success of Owen's at the 1936 Berlin Olympics, TSU added a track and field program to the school. By 1943, the college had their own first women's track and field team, with Jessie Abbot — and later Lula Bartley as their coach.
The success of the team continued to increase when Ed Temple took over as coach in 1950. Under his care, the women's track and field team was known as the "Tigerbelles," a combination of the school's mascot and the term "southern belles".
When Ed Temple started the job, the facilities were in poor condition, and opportunities for athletes were pretty limited.
He followed Tuskegee's successful program by attracting high school talent to train with the college athletes in a summer program. More medals and success throughout the 1950s and 60s made the team the most internationally accomplished athletic team in the mid-20th century.
All of this happened during Jim Crow laws, and it was not easy for the women's team. These women faced discrimination and ignorance as female athletes in the 1950s, especially in the South. Pretty much everyone ignored them until they won their bronze medal in 1956 Melbourne Olympics.
Wilma Rudolph was the first American woman to win three gold medals in a single Olympic game during the 1960 Rome Olympics. She had participated before, but the first time she'd made history.
Temple discovered Rudolph from a youth basketball game in Clarksville and invited her to the summer camps, and she became the fastest female sprinter in the world at that time.
Temple's success was not only with Wilma Rudolph but many of these athletes, including Chandra Cheeseborough, Madeline Manning, Edith McGuire, and many more. He had coached the Tigerbelles for 44 years and passed away in 2016. His legacy lived on through the school's name and the continued triumph of the Tigerbelles' women's track and field program.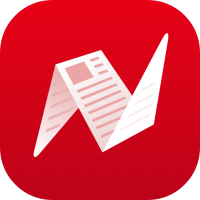 This is original content from NewsBreak's Creator Program. Join today to publish and share your own content.