NASHVILLE, TN - The Tennessee Titans are getting ready to open the first practice in the training camp on Wednesday. The players have been seen to come back to Tennessee. Titans' head coach Mike Vrabel spoke to the press on Tuesday, just one day before he opens the training camp.
"We had 30 guys in here on Saturday, and the rest, 60, were in today. (We) ran, and we're ready to move forward, to get going tomorrow morning. We'll have a big meeting tonight and get ready to roll." Vrabel expressed his excitement to be back on the football field with his players.
One of the topics that Vrabel addressed at the conference was the team's vaccination status. The NFL just released a new protocol for game rescheduling and rules that are connected to the team's vaccination.
"It is important to the fans, the players, the NFL, the NFL Players Association. It is important for all of us, to make sure that we are well aware of what the protocols are for vaccinated and unvaccinated players, and that we follow those without reservation. … I am comfortable with where we are at." said the former 3-time Super Bowl champion, obtained from an audio message by Associated Press writer Teresa Walker.
The 45-year-old coach also believed in the ability of his team to make the best choice for themselves.
"...and guys are continuing to do research to educate themselves, to make a personal decision that we've said it was all along," he added. "It's a personal decision and hopefully one that they can come to that will help them, and help this team. The percentages, I am very comfortable with where they are, and they've continued to go up and I would expect them to go up."
For more information about Mike Vrabel's press conference, you can find it right here.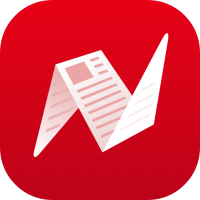 This is original content from NewsBreak's Creator Program. Join today to publish and share your own content.