MURFREESBORO, TN—Tennessee Titans safety Kevin Byard was awarded with the key to the city of Murfreesboro by the mayor of Murfreesboro, Shane McFarland. Byard received the key during his annual Kevin Byard Family Legacy youth football camp at Middle Tennessee Christian School on Saturday.
During his playing days in Middle Tennessee State University, the safety has been long called the "Mayor of Murfreesboro". So it's about the right time for him to own the key to the city.
Byard has done a lot for the community and the city of Murfreesboro. With his leadership on and off the field, he helped both through charity and through his annual youth football camp for youth in the city, to give chances on youth on experiencing how it feels to be coached by a professional football player.
As his way to give back to the community, Byard started the Byard Family Legacy Fund in 2019 with his wife, Clarke. Through this legacy fund that he holds his annual football camp. But on top of that, they also hold annual Thanksgiving events, Christmas, and back-to-school events.
"All these years Mike Keith (Titans broadcaster) has called you that, we thought it'd be really fitting that you get the key to the city", said McFarland during the awarding.
Kevin Byard was playing for Middle Tennessee Blue Raiders before being drafted by the Tennessee Titans in the third round of the 2016 NFL Draft. During his professional football career, he has been a First Team All-Pro and a Pro Bowler in 2017. He has also shown potential and leadership on the field, and it might be in the near future that we see Byard lead his home NFL team to the promised land.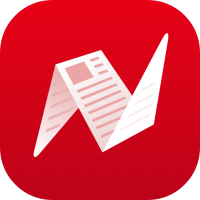 This is original content from NewsBreak's Creator Program. Join today to publish and share your own content.