NASHVILLE, TN – Vanderbilt University finally will demolish their Carmichael Towers East residence hall on Saturday, July 31. The plan of demolition was postponed due to the COVID-19 pandemic. The process will take approximately fifteen minutes and the implosion for 14-story-Towers 1 and 2 will start at 9 a.m.
Layton Construction LLC will be in charge to supervise the process as they are currently conducting the construction of Vanderbilt's West End Neighborhood. Aside from LLC, Controlled Demolition Inc. Or CDI—the leading of large structure-controlled demolition will also oversee it.
The dismantling of the building aims to support the Academic Strategic Plan of Vanderbilt University. By establishing a new residential college in the West End Neighborhood, where Carmichael Towers 1 and 2 will be removed, undergraduates are expected to encounter a better experience in the residential.
The strategic plan also focuses on creating a vibrant atmosphere with FutureVU, thus the campus could be the place where community members could live, work, and learn passionately.
"We continue to explore ways to connect our students, faculty, and staff as they forge the learning experience together," said Vanessa Beasley, vice provost for academic affairs and dean of residential faculty.
"Residential colleges give students the opportunity to learn from each other, become more connected, and benefit from the resources and wisdom available in the broader Vanderbilt community," she continued.
To ensure everyone in the area is safe, the public must stand at a safe distance by the blast perimeter that will be set. University and Nashville police will be standing by on the site and the road will be necessary to close in the morning of July 31.
The residents in nearby locations will be evacuated or must adhere to keep themselves inside the building. Traffic will re-open and mandatory restrictions will be lifted when the implosion and checks to the site and surrounding areas are finished.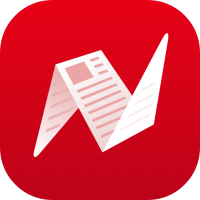 This is original content from NewsBreak's Creator Program. Join today to publish and share your own content.