NASHVILLE, TN — Come and join the fun at Secret Sounds Nashville, an event by Bookable featuring live music and wine tasting in a socially distanced setting.
The Secret Sounds Nashville will take place at White Avenue Studio, 2517 White Avenue, Nashville, on July 22, 2021, from 8 to 9 p.m. This event is strictly designed for age 21 and above, as there will be wine tasting for guests. Megan Britt and Reed Pittman will be performing live to enliven the evening.
Megan Britt had been in love with music since she was 7. Since then, she has been inspired by all things music. Along the way, Megan met songwriters and producers Deanna Walker and Rick Beresford. They partnered Megan with the former musical director for Amy Winehouse, Ian Barter. For the last year and a half, the team has been bringing Megan's artistry to life. She told her life experience through her music. Her first album is on the way, with singles and EP's scheduled for release in 2020.
Reed Pittman is an independent songwriter and producer in Nashville. Most of the time, he self-produced his most recent and help in producing David Nail's Bootheel 2020 and other various songs. His music and collaborations have also been featured on dozens of TV shows.
To purchase your ticket, visit here.
Please note that masks are required at all times when attendees are not drinking. Disposable wine glasses will be given to each attendee, and event attendance is limited in accordance with current city health guidelines. Staff and performers will be screened for COVID-19 symptoms prior to the event.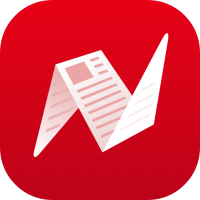 This is original content from NewsBreak's Creator Program. Join today to publish and share your own content.