NASHVILLE, TN - Camping World SRX Series just finished their 2021 season, with the last race was held on Saturday night in the iconic Nashville Fairgrounds Speedway. Chase Elliott took the checkered flag for the final time this season, and three-time NASCAR Cup series champion Tony Stewart finished second, enough for him to take home the Camping World SRX Series championship title.
Reigning NASCAR Cup series champion Chase Elliott started the race from fourth place, and then go on to a full race battle with his father, former NASCAR Cup series champion Bill Elliott.
Bill led the race from the start, and only after Lap 55 he gave up his lead to his son after an intense battle. Stewart joined the fun a little later, he took second place from Bill at Lap 61, then put pressure on the race leader. Chase managed to hold him off by mere 0.439 seconds at the finish.
Stewart took the championship title by 45 points over the runner up Ernie Francis Jr. Add this to his already incredible racing resume like NASCAR Cup champion, IndyCar champion, IROC series champion, and many more.
The Camping World SRX series hold its season finale in the Music City. Around 14,000 people filled the Nashville Fairgrounds, as the grandstand tickets are all sold out for fans craving for wheel-to-wheel battles, with some of the big names in racing.
Chase Elliott, Bill Elliott, Tony Stewart, Marco Andretti, Hailie Deegan and many more were on the grid for the race. Fans were thrilled to see big events like this coming back to Music City, after a year of lockdowns and hiatus.
This race was a tribute to country music star and Grand Ole Opry regular Marty Robbins. Robbins raced in the Fairgrounds back in the late 1960s, with his no. 777 Plymouth Belvedere.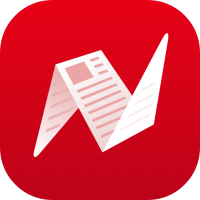 This is original content from NewsBreak's Creator Program. Join today to publish and share your own content.