NASHVILLE, TN - The Metro Nashville Police Department announced on Tuesday that all Nashville police will now be equipped with body cameras.
There are going to be 1,184 personnel deployed with body cameras, along with 665 police cars that are going to have three cameras per car, and 60 cars are going to be fitted with cameras as well. To handle a situation where the camera malfunctions, MNPD also required all personnel to bring an additional body camera.
The calls for officer equipped with body camera has been a long time coming, said Captain Blaine Whited, Metro's Body-Worn and In-Car Camera Program Administrator. "Our officers have wanted these devices for years. They've been asking for them for years and now today we can finally say we've gotten them to you."
The installation of cameras on both police cars and officers will provide more transparency and the people can hold the police accountable with more footage of officer on duty. "We have the event captured from beginning to end. It captures the interaction with the officer and captures the interaction with the community. So it allows for the event to be told in a very transparent way," Whited added.
There will be a 12-hours of training both in classroom and live situation cases for officers to familiarize themselves with this technology. Chief John Drake has instructed the officers to always have their body cameras on at all time. Turning off their cameras will have them facing "serious disciplinary action".
But, there's an exception on this camera policy. If there's someone who wants to share sensitive information, the officer can turn off their camera momentarily to respect the privacy of the community.
For more information about MNPD new body camera initiative, click here.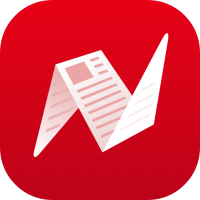 This is original content from NewsBreak's Creator Program. Join today to publish and share your own content.